Key Stage 2 SATs will take place W/B 12th May. We will be providing a breakfast club during this time.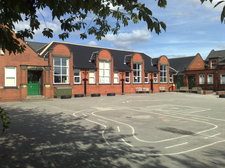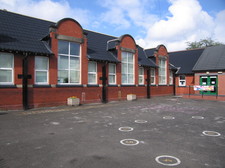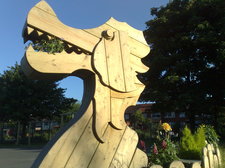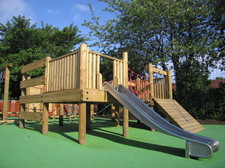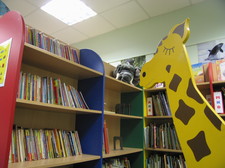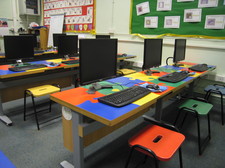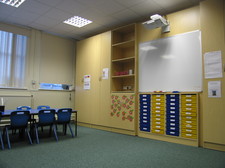 Ditch the Stabilisers
Well done to the Y1 and Y2 children who ditched their stabilisers and learned how to ride on two wheels only! The children were fabulous and gave 100% effort, and almost all children managed to ride independently by the end of the session.
It was a great success rate!
Thank you to all who took part, especially parents, whose support and mechanical skills were greatly appreciated!
Well done again children and happy cycling!
St Patrick's Day Celebrations
St Patrick's day started with a real flourish this morning, the children and staff Irish dance teams wowed us with their elegance and dexterity. After that lively start we listened to Billy from Cedar Class playing his guitar, choosing the appropriate 'Wild Rover' as his tune. Happy St Patrick's day!
Web Page Visits Competition
I am pleased to say that we are getting lots of visits to our Website lately; this is great as it means that more and more people are able to see some of the wonderful things we do here.
To add a little competition to proceedings we have decided to award a prize to the class that gets the highest number of visits in the month of March! So get clicking and support your class.
Good luck!
Ukulele Invasion
What amazing progress the children are making in their ukulele lessons, the children are now experts in the use of the C chord! Well done to all of the classes involved and a big thank you to Mr Hallworth for his musical wizardry. From small acorns....
Larch Class Web Page
Take a look at the updated Larch Class page. Miss Hughes and her class have been very busy!
Ash Class Updated Page
Click on the Ash Class page to see what they got up to on World Book Day!

TEAM Fairfield @TEAMFairfield
22 Apr Well done to all of the Year 6 children who attended the Easter revision club. Thanks to Miss Docherty and Miss Walker for giving their time
22 Apr Welcome back! All of us a very excited about the Summer term.
28 Mar RT @ClassOak: At Strictly Comes to Tameside with the fabulous Irish dancers who have just done @TEAMFairfield immensely proud.
28 Mar Congratulations to the Irish Dancers. Champions! Looking forward to showing off the silverware next week. #noararmy
28 Mar Maths Genius Jess W from Sycamore was awarded her Platinum award today for completing all of her maths passport. Brilliant!
28 Mar Good luck to the Irish Dancers at 'Strictly Comes to Tameside' tonight. We are very proud of you all.